Keeping It Private: Supporting Research Privacy and De-Identification of Shared Data
Date of Live Event:
September 27, 1:00 p.m.–2:30 p.m., central time
. Recording available soon after.
The NIH data management and sharing requirements, HIPAA, IRBs, and general research ethical standards all have privacy requirements. But many health sciences librarians and even seasoned researchers and compliance officers are unfamiliar with the de-identification techniques necessary to meet requirements for public data sharing and multi-institutional research collaborations. This webinar offers you an opportunity to acquire data privacy skills and knowledge that can make you a valued privacy consultant and trainer in your institution.
David Fearon, a specialist in research data privacy training and consultation, will be your guide and trainer in this introduction to the skills and knowledge needed to provide practical assistance and advice to researchers on:
Basic human participant data privacy concepts and privacy risks
Deciding whether sharing de-identifying for public access is feasible for a project.
Learning basic de-identification techniques for research collaborations and depositing to controlled access data repositories
Choosing between public and controlled access data repositories on NIH data sharing plans
Obtaining participant consent for sharing de-identified data.
You'll learn how to give guidance through a presentation, case studies, and poll questions tied to case studies. You'll also learn a workflow for assessing de-identified datasets for disclosure risk prior to sharing. This risk screening process is useful for researchers, librarians, and digital archivists supporting data curation for data repositories.
This webinar is approved for the "under construction" Level II of the Data Services Specialization. A Level I Data Services Specialization Certificate is currently available.
Learning Outcomes
By the end of this webinar, you will be able to:
Identify the types of personal and health identifiers with direct and indirect privacy risk
Identify the amount of de-identification appropriate for various contexts of data sharing
Explain common de-identification techniques required for medical data sharing
Advise researchers on the feasibility of sharing data through public or restricted access
Follow a data curation risk screening workflow applicable to data repository deposit preparation
Audience
Health Sciences librarians and other health information professionals involved in human participant research, data sharing, and archiving, particularly those preparing datasets for collaborative or public sharing.
Presenter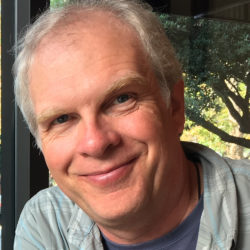 David Fearon is a Senior Data Management Librarian at the Johns Hopkins University Data Services. He has provided research and data sharing support since 2011 and, since 2013, he has specialized in research data privacy training and consultation. As a certified HITRUST Data De-identification Professional, he leads privacy screening for the JHU Research Data Repository and certification of de-identification protocols for JHU School of Medicine research compliance offices. He is a co-author of the Human Subjects Data Essentials Data Curation Primer from the Data Curation Network.
Registration Information
Length: 1.5 hour webinar
Date/Time: September 27, 1:00 p.m.–2:30 p.m., central time
Technical information: After you have registered, go to My Learning in MEDLIB-ED to access the live webinar, resources, evaluation, and certificate.
Register, participate, and earn 1.5 MLA continuing education (CE) contact hours.
Site License Information