Systematic Review Services Specialization (SRSS)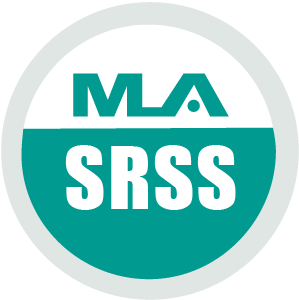 Working as a member of a systematic review team and advising systematic review teams are prized opportunities for health information professionals. Acquiring the skills of the Level I SRSS certificate will enable you to play a central role in systematic review projects as a co-investigator with advanced literature searching skills and knowledge of the systematic review process.


If you are pursusing your Level I SRSS or want guidance on the order in which to take SR courses, we recommend that you first take core/required courses in these phases, which take you from fundamental to more focused courses, and then take electives/courses of interest.
Phase 1
Planning for Systematic Review Success: Reference Interview & Protocol Development

Systematic Reviews for Beginners: How Librarian Participation Creates Better Evidence

What's Needed to Make a Literature Search Reproducible? An Introduction to PRISMA-S
Phase 2
Librarians and Systematic Review Teams: Negotiating Roles and Recognition

Essential Searching Skills for Librarians on Systematic Review Teams

Systematic Searching: Improving Effectiveness and Efficiency

Phase 3
Citation Management for Systematic Reviews

Talking Tools: An Introduction to Systematic Review Tools