Systematic Review Services Specialization (SRSS)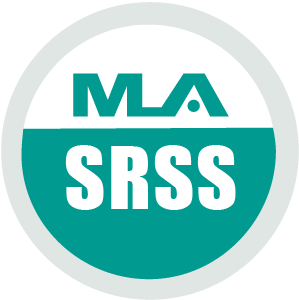 Working as a member of a systematic review team and advising systematic review teams are prized opportunities for health information professionals. Acquiring the skills of the Level I SRSS certificate will enable you to play a central role in systematic review projects as a co-investigator with advanced literature searching skills and knowledge of the systematic review process.


If you are pursusing your Level I SRSS or want guidance on the order in which to take SR courses, we recommend that you first take core/required courses in these phases, which take you from fundamental to more focused courses, and then take electives/courses of interest.
Phase 1
Planning for Systematic Review Success: Reference Interview & Protocol Development

Systematic Reviews for Beginners: How Librarian Participation Creates Better Evidence

What's Needed to Make a Literature Search Reproducible? An Introduction to PRISMA-S
Phase 2
Librarians and Systematic Review Teams: Negotiating Roles and Recognition

Essential Searching Skills for Librarians on Systematic Review Teams

Systematic Searching: Improving Effectiveness and Efficiency

Phase 3
Citation Management for Systematic Reviews

Talking Tools: An Introduction to Systematic Review Tools
The SRSS Pathway:

Special Offer Ends December 31, 2022



To make it more affordable to earn your Level I SRSS Certificate, through December 31, 2022, MLA offers the SRSS Level I Learning Pathway: all Level I SRSS required courses and all Level I SRSS MLA on-demand and webinar electives at a discount of over 30% of the total cost of the courses needed to earn the specialization and 50% of the total of all the courses included in the Pathway (and we waive the application fee). You will have through December 31, 2023 complete the courses. Electives created through September 2023 will be added to the package as they are created.